Hotels
Part 1: Dublin to Shannon
Hotel 1: Conrad,

Dub

lin
Sunday 03 Apr to Monday 04 Apr (1 night)
Room 528 (King Superior)
The Conrad Dublin is situated in Earlsfort Terrace, more or less opposite the National Concert Hall and a very short walk from St Stephen's Green. Convenient on-site parking is available, although I had no need of it on this first day of the trip. The hotel had started a programme of major refurbishment at the time of my stay, but this was not sufficiently advanced to have yielded visible results. My unrefurbished room was reasonably comfortable, but lacked any feeling of being something special, which I would expect at a Conrad. Alfie Byrne's bar and restaurant was a lively place with a great atmosphere. The hotel-operated bar, even in its temporary home pending completion of the new Lemuel's, provided a more sophisticated venue for a quiet nightcap. It will be interesting to see what emerges once all the remodelling work at this property has been completed.
Hotel 2: Hilton, Dublin Airport
Monday 04 Apr to Tuesday 05 Apr (1 night)
Room 443 (King Deluxe)
This hotel is situated around 7km from the airport and a scheduled shuttle service is provided. My purpose in moving from the Conrad - apart from clocking up another stay credit! - was to be in a good position to pick up a rental car the following morning and set off on the road with a minimum of fuss. The bedroom was fairly typical of a European Hilton and was comfortable enough. Catering centred around the Burnell Bar & Grill, adjacent to the lobby. On my one previous stay, at the weekend, this had been really busy and noisy, with crowds of people enjoying live music and dancing. On this occasion it was very much quieter, and this suited me just fine.
Hotel 3: Powerscourt Hotel,

Resort & Spa, Enniskerry



Tuesday 05 Apr to Wednesday 06 Apr (1 night)
Room 422 (King Corner Suite)
Standing in the historic Powerscourt Estate with views of the Great Sugar Loaf Mountain, this five-star hotel, marketed by Marriott as part of its Autograph Collection, was always going to be one of the accommodation highlights of the trip. What made it absolutely outstanding, however, was the fact that when I rolled up as a 'Marriott Nobody', I was given an upgrade to a fabulous corner suite. The only explanation I can think of is that the hotel was extremely busy with conference attendees.

My spacious and beautifully decorated accommodation consisted of an entrance hallway and visitors' toilet, an L-shaped sitting/working area which included a fireplace and desk, with this in turn leading to the bedroom and en-suite bathroom. I had dinner in McGill's Bar, which seemed a little more relaxing than the formal dining room.
Hotel 4: Ormonde Hotel, Kilkenny
Wednesday 06 Apr to Thursday 07 Apr (1 night)
Room 228 (Double+Single)
This hotel is situated right in the centre of Kilkenny and makes use of covered public parking directly across the street, offering this at a reduced price. While almost any new base was bound to feel a little strange coming directly after the sheer luxury of Powerscourt, this was in fact a perfectly acceptable and convenient one-night stop. I enjoyed the food at the in-house Savour restaurant. I was allocated a triple room instead of the booked double.
Hotel 5: Ferrycarrig Hotel, Wexford
Thursday 07 Apr to Friday 08 Apr (1 night)
Room 503 (Double)
There were two main reasons why this hotel turned out to be delightful. First, the property is situated in a scenic location overlooking the River Slaney, just outside Wexford. Secondly, Reeds Restaurant, the hotel's fine dining venue, proved to be highly enjoyable. On top of that, factors such as convenient parking, friendly staff and a reasonably comfortable room all contributed to a pleasing stay. The only off-key note came from the old-style cathode ray tube TV.
Hotel 6: Radisson Blu Hotel & Spa, Cork
Friday 08 Apr to Monday 11 Apr (3 nights)
Room 127 (King Business Class)
This 126-room modern hotel is accessed from an industrial estate on the eastern edge of Cork, at Little Island. It is situated on 9 acres of land that once formed the grounds of a country house. The lobby was stylish, as were Banks Bar and the Island Grillroom restaurant. I was also happy enough with my Business Class room. The main issue here - and it was a pattern that I would soon see repeated at Hotel 9 below - was that the hotel appeared to be highly successful in attracting large events, which tended to swamp in-house facilities to the detriment of regular guests. Because of this, the experience did not fully live up to my expectations.
Hotel 7: Brehon Hotel & Angsana Spa, Killarney
Monday 11 Apr to Wednesday 13 Apr (2 nights)
Room 236 (King Deluxe)
On the other hand, this thoroughly stylish, modern property, situated in the main tourist centre of southwest Ireland, certainly

was

one of the accommodation highlights of the trip. The hotel is on the southern outskirts of the town, next to the Killarney Convention Centre. A soaring, tastefully decorated atrium greets arriving guests, quickly followed by a warm welcome from the friendly staff. My room was comfortable and did not suffer from extraneous noise. The on-site Brehon Bar and Danú restaurant were delightful places in which to spend time. Both maintained the highest standards, commensurate with those of the property as a whole.
Hotel 8: The Rose Hotel, Tralee
Wednesday 13 Apr to Thursday 14 Apr (1 night)
Room 140 (Double+Single)
This newly renamed and refurbished hotel, which I had booked as 'Fels Point', provided a comfortable and convenient night stop with easy, on-site parking. The in-house Park Restaurant provided an elegant venue for dinner and breakfast. I had no complaints about my room, but did get the feeling that this was one of those hotels where the quality of the public areas exceeded that of the accommodation.
Hotel 9: Radisson Blu Hotel & Spa, Limerick
Thursday 14 Apr to Friday 15 Apr (1 night)
Room 220 (The Moyhill Suite)
This 154-room, modern hotel is situated in 20 acres of well-tended grounds just west of Limerick, yet in County Clare. Its website promises "a peaceful retreat just outside the city", and I genuinely believe that in normal circumstances, this will probably be the case. Unfortunately the description did not apply during my short stay.

Apparently the hotel was full and I was the only guest not associated with a major event - one where the vast majority of attendees were around age 20. Suffice to say in this short review that the noise levels and general standards of behaviour were poor from outset (around 5 o'clock in the afternoon) and went sharply downhill as the evening wore on, with the raucous commotion continuing until around 5am. I had been upgraded to the Moyhill Suite in anticipation of a challenging stay, but sadly this failed to insulate me from the bombardment of drunken screaming and yelling. I have to say that staff were wonderful about the whole affair, and I received a substantial discount on my rate, even after such a generous upgrade. In all honesty, though, I'd rather have had a good night's sleep.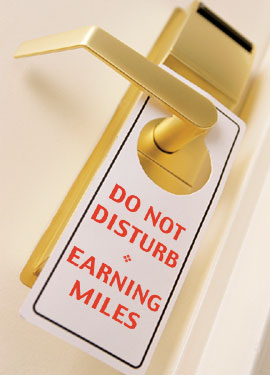 Part 2 hotels
Part 3 hotels