Jul/Aug 2019: Riding the Rails of England & Wales
24hr dining train-fest
Bruce and I spent around ten days in the summer of 2019 getting to know the United Kingdom a little better, travelling mainly - but not exclusively - by train. Our railway explorations divided neatly into two distinct sub-themes, and first of these could be described as 'eating on trains'. No, I don't mean buying a coffee and snack from the trolley, and nor am I talking about special charter trains or the like. I'm referring to full-on, restaurant-quality dining on board normal trains running on the National Rail network. I suspect many people will be surprised to learn that such possibilities still exist.
We managed to put together a 'binge on wheels' consisting of three departures falling inside a single 24-hour window.
Operator
Date
Dep
Boarding service at
Arr
Leaving service at
Type of service
(Notes)
Great Western
Railway
29-Jul
1905
Exeter St David's
2122
London Paddington
Pullman restaurant car
(Started Plymouth 1803)
Great Western
Railway
30-Jul
1045
London Paddington
1247
Cardiff Central
Pullman restaurant car
(Continues to Swansea)
Transport for Wales
30-Jul
1716
Cardiff Central
2049
Llandudno Junction
At-seat dining
(

Continues to Holyhead)
GWR Pullman Dining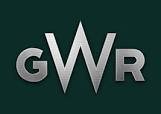 Great Western Railway, a subsidiary of First Group plc, is the present-day operator of the National Rail franchise covering services out of London Paddington to the West and Southwest of England, South Wales and the Thames Valley. The name dates back to 1833 and the original company held in such high regard that it earned the nickname
God's Wonderful Railway
.
The Pullman Dining page on the GWR website opens with the words "Our Pullman Dining car is one of Britain's best kept secrets".
You can say that again!
On selected trains, one car in the new Intercity Express Trains is given over to a kitchen and a restaurant. While the facility can be used by any passenger, first-class customers are the only ones who can book in advance, and they are also given priority for any spur-of-the-moment decisions on the day.
Transport for Wales and 'Gerald of Wales'

Transport for Wales provides eight trains a day on the lengthy route from Cardiff to Holyhead via Hereford, Wrexham and Chester. These are mostly operated by a fleet of diesel mutiple units dating from 2001, which provide a fairly basic experience. Once a day, however, the route gets a service provided by some elderly, locomotive-hauled coaches. First-class accommodation is provided and dinner (served at your seat) is already included in the first-class fare. You only pay extra for any alcohol consumed. The premium train is named Gerald of Wales, after a 12th-century cleric who travelled widely, wrote profusely and lived to a ripe old age.
While I'll confess to missing GWR's polished service and crisp white table linen, the food on this train was also excellent, as hopefully the pictures will show.
Footnote:
Transport for Wales is also responsible for commissioning Wales's only domestic scheduled air service, between Holyhead and Cardiff. We also sampled this service during the trip and the flight is one of those featured on the 2019 Short Trips page.