December 2018: Berlin
I believe this was my seventh visit to Berlin, across a span of more than 35 years. During my first encounter with the city in 1982, Berlin was still divided into its four post-WW2 sectors, one of which served as capital of East Germany, the state that completely surrounded West Berlin. Following the fall of the infamous Berlin Wall in 1989, the reunited city spent the 1990s in a state of transition, but was firmly established as the capital of a united Germany for all of my later visits in the 21st century.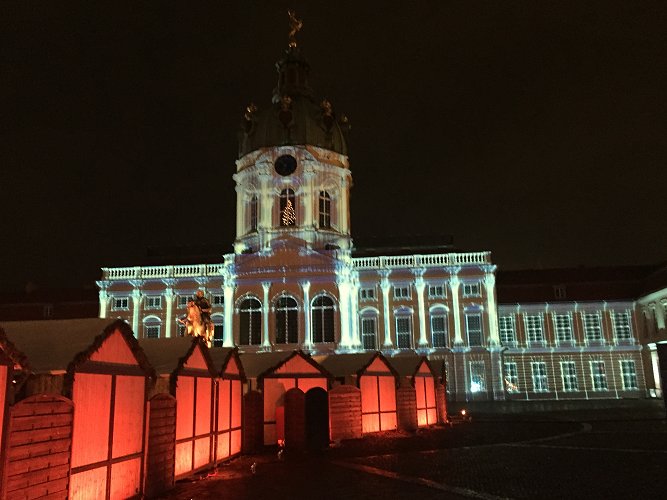 The main purpose of this 2018 visit was relatively simple: to sample the city's Christmas markets in the company of my friend Bruce. The photos divide neatly into two groups: general sights and Christmas markets. The former group centres around a visit to the Tränenpalast ("Palace of Tears") museum, situated in the former East Berlin. The name refers to the Friedrichstraße railway station as it was during the Cold War era, when it served as a major one-way (east to west) border crossing point. The nickname developed from the many emotional partings that took place here when visitors returned to the West.
Christmas markets visited included those at the Kaiser Wilhelm Memorial Church, Alexanderplatz, beautiful Gendarmenmarkt and Charlottenburg Palace.
Photos
Based at:
1. InterContinental
2. Sheraton Grand
Esplanade