September 2012: Fairmont, St Andrews
Surely one of the finest hotels in Scotland, this five-star property is situated on a 520-acre estate approximately three miles south-east of St Andrews. Thoroughly modern yet with a sense of timeless grandeur, the hotel offers top-quality accommodation and a range of bar and restaurant facilities including The Clubhouse, a shuttle bus ride away from the main building. The hotel also has two championship-standard golf courses and full spa facilities.
Although we were already on an incredibly good deal, thanks to Bruce's line of business, we were also upgraded to a top-floor room with a town view and given complimentary breakfast.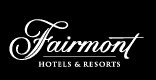 In: Sun 30 Sep 2012
Out: Mon 01 Oct 2012
Nights:
1
Room: 3042 (Twin, Town View)