Russia revisited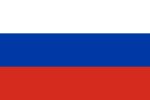 Following an overnight journey of 165 nautical miles (190 land miles), Sun Princess had dropped anchor outside Korsakov Harbour at 0530 local time. (A little strangely, the north-westerly journey from Abashiri had involved putting clocks forward by a substantial jump of two hours, so that today would involve a much earlier start than first appeared.) Shortly after dropping anchor, the ship's tenders had been lowered into the water, in preparation for carrying out ferrying duties throughout our stay at this port. We got up a couple of hours later and made our own preparations for a half-day ashore. Given that my first and only previous visit to Russia had taken place just four months prior to the current trip, how strange it felt to be back in that same country for the second time! But if that idea seemed strange, two further thoughts were absolutely staggering: first, the knowledge that I was currently over 4,000 miles from the country's capital, Moscow; and second, in this place that would surely qualify as 'the back of beyond', the realisation that the trip would be over and I would be back home the day after tomorrow. Incredible!
Following a brief but fairly choppy transfer ashore in a crowded tender, we boarded one of the tour buses, immediately aware that we were now in a country that drives on the right. I was also aware that the driver failed to acknowledge (let alone greet) his passengers and was dressed as though for lounging around the house, while the vehicle itself was also somewhat unkempt. Oh dear, this really wasn't Japan any more! Although the bus was almost full, we managed to get the entire rear seat to ourselves, which lessened the 'budget airline' feel a little.

There was no Russian tour guide on board, but we did have two ship's crew, one of whom was Rich, the musician from Newcastle who had been on the Lake Toya tour a few days before.
Our current excursion was to the town of Yuzhno-Sakhalinsk, a 40km drive through rolling countryside to the north of the port of Korsakov. We were travelling up through the southern tip of Sakhalin, Russia's largest island. Together with other islands in the region, it has been a source of dispute between Russia and Japan for at least two centuries. In 1905, the treaty that brought about the end of a war between the two countries awarded the southern half of the island to Japan. Then, following the end of World War II, Russia seized the Japanese territory, taking control of the whole island. Most of the Japanese residents fled to Hokkaido. Today, most people in the area are ethnic Russians, with a smaller group of residents of Korean extraction.
BELOW:

Wood-built Orthodox church, dedicated to St Nicholas
On arrival in Yuzhno-Sakhalin, our first stop was at the wood-built Russian Orthodox Church of St Nicholas. The church and associated buildings had an endearing appearance and might have resembled gingerbread houses were it not for the unfortunate juxtaposition with some apartment blocks. Sadly, the church wasn't open. It was beginning to rain and for the first time on the trip, it felt desperately cold - brrr!

Our second stop, quite bizarrely, was at a local indoor ice rink. I have no idea why we paused there. Perhaps it was meant to be a comfort stop - not a bad idea, given the weather! - or perhaps it was a new facility that the local authorities were keen to show off. I used the time to visit the (very clean) facilities and to withdraw some local currency from an ATM.
ABOVE:

Sakhalin Regional Museum
Next up was a visit to the Sakhalin Regional Museum, a fine building dating from the 20th-century period of Japanese rule, with external architectural features reminiscent of a pagoda. A young English-speaking guide showed our group around the main displays, which illustrated the history of Sakhalin from ancient times to the conflicts of the last century. I found it genuinely interesting, albeit a little bit hurried.
BELOW:

Lenin Square, in central Yuzhno-Sakhalinsk
Our final stop was at Lenin Square, right in the centre of town, where we were met by a local guide. The square is home to some ornamental gardens and to buildings such as City Hall, the main post office and the train station. But the most prominent feature was a statue of Lenin himself, a larger-than-life monument to the Soviet era. One of our group asked the local guide a pertinent question: with similar statues having been toppled and removed from locations across the country, how come this one had survived? The guide smiled and replied that there had been a public meeting on the matter, at which the prevailing view had been: it's only a statue; what harm can it do?
Once again, things took an utterly bizarre turn at this point, when we were ushered into some kind of public hall. I thought that maybe it would be a lunch stop, but instead we found ourselves in what looked like some kind of low-key jumble sale or village fete, with local people standing behind makeshift stalls (or tables, in this case), ready to sell assorted handicrafts and cheap tourist ware. Thankfully, there were also a few rudimentary food items on offer with which we could stave off the growing hunger pangs, but even these felt like the equivalent of buying a pie at a football match - not that I have ever done that! Bruce and I were well and truly taken aback by this unexpected turn of events, and repeatedly asked each other: Why are we here, trying to be polite to these people selling their undesirable knick-knacks? What were they thinking, bringing us here? Can we go back to Japan, please?
And indeed, the conversation during the bus ride back to Korsakov was on similar, but broader lines. Why had the ship diverted to Russia at all? Although in theory it seemed like a way of adding interest to the itinerary, it simply hadn't worked out in practice. It hadn't all been bad, by any means, but overall our second visit to Russia had been a flop compared to the first - a real damp squib. There was nothing in Korsakov itself, and on the tour to Yuzhno-Sakhalinsk it felt as though the planners must have had their work cut out, trying to come up with things that were worth showing to visitors. We agreed that we would both be expressing this view when the opportunity came to provide feedback.
ABOVE:

Tender operations at Korsakov
Safely back on Sun Princess following another rough transfer, the first priority was to top up the paltry sustenance that we had scraped together at that weird final stop, after which - thanks to the time difference - I was able to watch the results of the Scottish independence referendum coming in live. Can you imagine how strange it felt, watching my country's future being decided from a distance of 5,000 miles? But we also had an afternoon event to look forward to: another enjoyable wine-tasting session in the Marquis dining room. Organised on a smaller scale than previously, this one was marketed under the name 'Princess Grapevine'.
The ship's anchor was raised at 6pm, all the tenders having been recovered and secured for sea. As Sun Princess took up a south-westerly course for Hokkaido's west coast, it brought the awful realisation that our week of ocean-going luxury was drawing to a close. Our attention now had to turn to matters such as packing and preparing tip envelopes for staff such as our cabin steward and our two allocated waiters, as well as one or two others who had gone the extra mile. With the tips to attend to, it was all but inevitable that we would use our reserved table in the Regency for the fourth time, and it didn't disappoint. We also paid farewell visits to our favourite pre-dinner and after-dinner spots around the ship, which was very much a case of enjoyment tinged with regret that it was for the last time. The good news was that, with the clocks moving back two hours to Japanese time, we would be able to recover the previous night's sleep deficit.