Hotel 14
Raffles Resort, Canouan Island
One thing immediately strikes you on arrival at Raffles : its sheer size. Canouan is a small island of five square miles and the resort occupies one tenth of this total area, lying inside a private estate that covers roughly a third of the island. Of course, the Raffles experience starts well before arrival, as they will organise your private transfer flights and then drive you from the island's little airport to the resort. It's best to forget traditional notions of hotels and think instead of a kind of village. All the rooms, restaurants and other facilities are separate buildings set into the hillside and all, with the one glaring exception of the Casino, are sympathetic to the natural environment and blend into the surroundings. The grounds even contain a former Anglican church, part of the plantation that once occupied the estate. The buildings are connected by a network of little driveways and each room is allocated a golf cart. Ours was a nice electric one, but a few have nasty two-stroke engines.
The estate includes a top-class golf course, a number of stunningly beautiful beaches and a spa facility that was way beyond our budgets! As you would expect, the quality of almost everything here is very high. There is a culture of friendly, pro-active service. Two examples :-
Valet cart-parking operates at all restaurants!
Arrive at a beach and start wandering around looking for a suitable spot. Now turn around. You'll find that you are being followed by a member of staff, carrying lounger cushions, beach towels and chilled water!
Having said that, there were one or two relatively minor aspects of the service that fell short of top-notch - for example, our mini-bar contents were not replenished two days in succession and a member of staff demonstrated lack of knowledge about how to serve wine properly. Another minor quibble, which is not the resort's fault, is that we had been happy to comply with the post-7pm dress code policy in what is, after all, a very up-market property. Long trousers and a collared shirt do not exactly make for an onerous burden! We were slightly dismayed to find that so many guests chose to ignore it.
But these are relatively minor points and the overall message is that this is just the place for a fabulously luxurious, restful and therapeutic Caribbean break!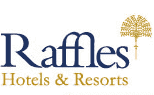 In : Sun 04 May 2008
Out : Thu 08 May 2008
Nights : 4
Room : 332 (Junior Suite)


Further pictures of the resort are located in the diary entries for :-