To Motor City
Time to leave Cleveland already, after briefly pausing to wish myself a happy St Andrew's Day! I took the wheel for our final major Rust Belt destination, big bad Detroit itself, reputed to be one of the most run-down and dangerous cities in the USA. We had very heavy rain for most of the journey, making for unpleasant conditions on the freeway. Despite this, traffic flowed freely. Once again, we made a stop for coffee, and once again it turned out to be an attractive service area that nevertheless served second- (or possibly third-) rate coffee.

We arrived in Detroit more or less on schedule, despite the difficult driving conditions. Almost magically, the rain stopped just prior to arrival and the skies cleared up beautifully. Continuing a pattern that had become standard procedure on this trip, we avoided hotel valet parking and self-parked next door to the building for a fraction of the rate. We managed to gain immediate access to our room at the historic Westin Book Cadillac hotel, so named because (a) it is currently operated under the Marriott/Starwood 'Westin' brand, (b) it was developed in 1924 by the three Book brothers (Burgess, Frank and Herbert), and (c) it replaced the Cadillac hotel, which had previously occupied the site. While undeniably a grand old building, sadly much of the hotel had a touch of faded glory about it.
LEFT:

A few initial views in the downtown area, close to the Westin

We set out and quickly found an attractive lunch venue in the shape of Townhouse. This aimed to give patrons "inspired interpretations of their [American] favorites", and we felt that it made an admirable job of doing so. In fact, lunch was a most enjoyable experience. Taken together with the observation that the place was buzzing, this absolutely did not give the impression of a struggling economy.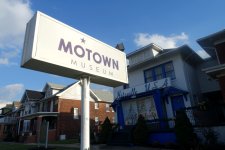 After lunch, we took an Uber for the 4.5-mile ride to the Motown Museum, dedicated to that record label's music and artists and situated in its first head office, formerly known as Hitsville USA. We managed to join a tour group just as it was getting started; remarkably, this consisted of six people from the UK (including another Scot) and two Americans. Disappointingly, no photos were allowed inside the building. While fairly enjoyable, we both felt that the experience consisted of more 'froth' than substance and wasn't necessarily the best value for money.
After an appalling Uber experience on the way back, involving a 35-minute wait for a ten-minute ride, we took a walk to the waterfront in the fading daylight, to look across the narrow détroit (strait) towards Canada. Uniquely on the world's longest land border, crossing from Detroit to Windsor, Ontario involves moving from north to south.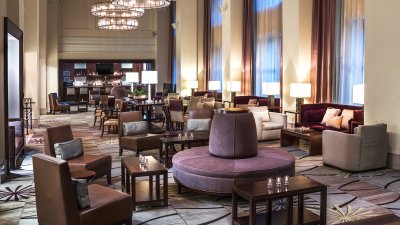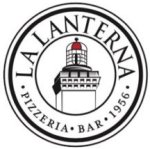 Following drinks at the hotel's stylish venue The Motor Bar, we had dinner at La Lanterna, an Italian restaurant close to the Westin that served sensibly sized portions of good food. It was a very busy place, which once again gave no hint of this being in any sense a city that was fighting for survival.