One night in Bangkok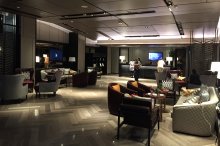 I arrived at the VIE Hotel, an MGallery by Sofitel, around 1845 local time. Bruce was seated in the lobby and spotted me immediately. He had left home in Bristol very early on Thursday morning to travel first on KLM Royal Dutch Airlines to Amsterdam, then on Garuda Indonesia to Jakarta and onwards to Bangkok. He had already spent one of his two nights in the Thai capital. In contrast, I had left home in Edinburgh on Thursday afternoon, but only to go as far as Bristol, where I spent the night in Bruce's otherwise empty flat! My own intercontinental journey began the following afternoon with relocation to London Heathrow, and continued with an overnight Thai Airways flight to Bangkok. Now, on Saturday evening, the team was together once again.
After I had briefly settled into the impressive one-bedroom suite that Bruce was already occupying, we headed out along the Phayathai Road and Rama I Road to the nearby Siam Paragon mall, part of the larger Siam Square shopping development. As we walked along, I thought about the changes that had taken place, compared to my earliest memories of the city in 1986:
-
the presence of Skytrain, the elevated railway with obtrusive concrete infrastructure that has transformed local
transport for visitors and locals alike;
-
the sleek, modern vehicles on the road, with much less obvious air pollution;
-
far fewer tuk-tuks, with most surviving examples being either electric or having quiet, modern engines.
And of course there was one aspect where nothing had changed: in spite of it all, the entire route was choked with heavily congested traffic!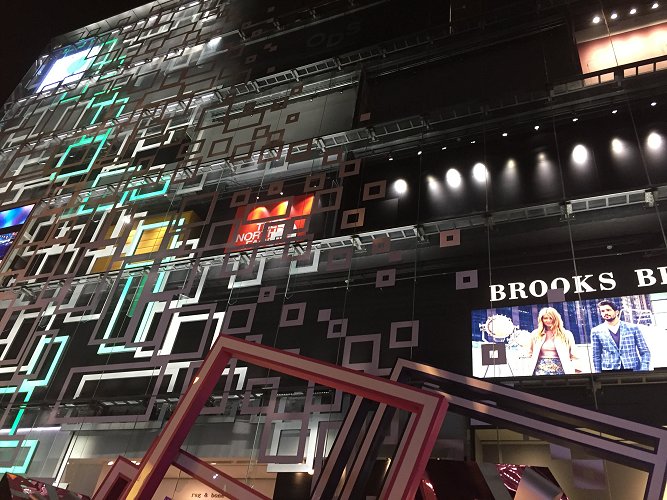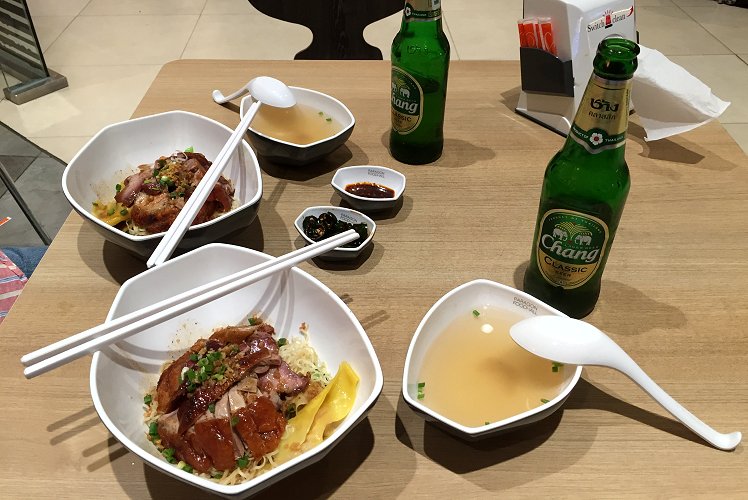 When we made it to the mall, I was intrigued to see what the food court would be like. As it turned out, the concept was thoroughly familiar from Singapore and elsewhere in this continent, and featured the same marked contrast with western equivalents. In Europe and North America, mall food generally has a downmarket feel. In SE Asia (and Japan), it is excellent. In this instance, the payment method was surprisingly clunky: you had to load cash onto an electronic card supplied by the mall, use this to pay and then refund any unused amount. I daresay contactless credit and debit cards will catch on in due course, but it did seem a little surprising that they hadn't done so already.
After wandering back to the hotel along roads that were now considerably quieter, we were conscious of our early start the next morning and decided not to make a late night of it. There would be plenty of opportunities over the next few days to catch up on each other's news.
24 Nov 2018: Arrival in SE Asia (Bangkok)
×