Fukuoka food tour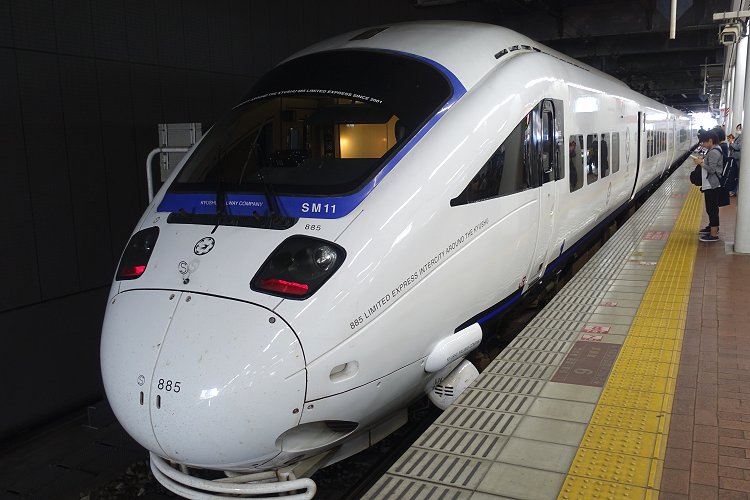 Today kicked off with an unexpected panic: during breakfast in Tully's Coffee, Bruce suddenly realised that our train northwards was half an hour earlier than he'd thought it was. Specifically, the departure that we had been thinking of as the 1050 would actually be pulling out of the station at 1020. Yikes! We returned to our room, packed in double-quick time, checked out and boarded with only minutes to spare. Once again, it was a Green-Car run on a tilting train. Today's trip would retrace our route back to Tuso, but would then continue to the Hakata Terminal in Fukuoka.
Destination Facts: Fukuoka

| | |
| --- | --- |
| - | Once again, the name can refer to both a city and to the wider prefecture of which the city is the capital. |
| - | With approximately 1.6 million people, Fukuoka is the most populous city on the island of Kyushu, and the sixth largest in Japan. |
| - | The Hakata area of Fukuoka was a city in its own right until the two neighbours merged in 1889. |
| - | Fukuoka is the main economic centre of Kyushu, with a strong focus on service industries. |
| - | The main visitor attractions include Fukuoka Castle, Fukuoka Tower and a number of museums. |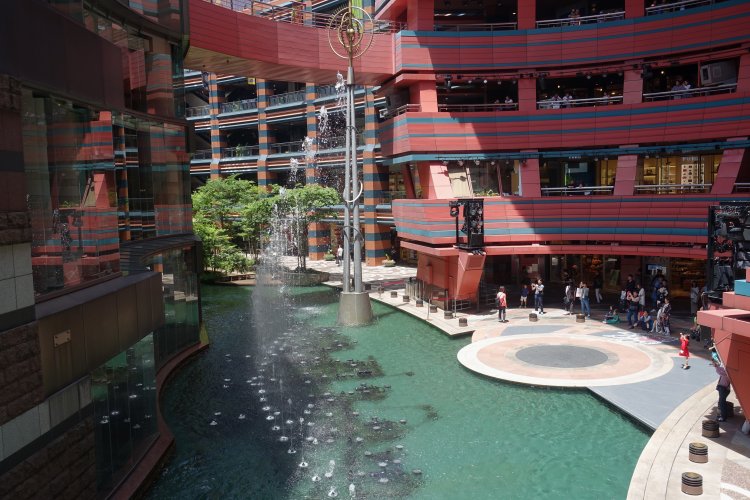 On arrival, we had a walk of approximately 1km in strong midday sunshine to reach our latest hotel, the Grand Hyatt. This formed a prominent part of the Canal City shopping and entertainment development in Hakata. We had very good first impressions of this hotel, and were delighted to be given immediate access to our canal-view twin room. As it was still more than three hours until our food tour and we'd only managed to have a light breakfast, we decided to seek out sustenance in the adjacent Canal City mall. I had a small bowl of Ramen with a beer.
In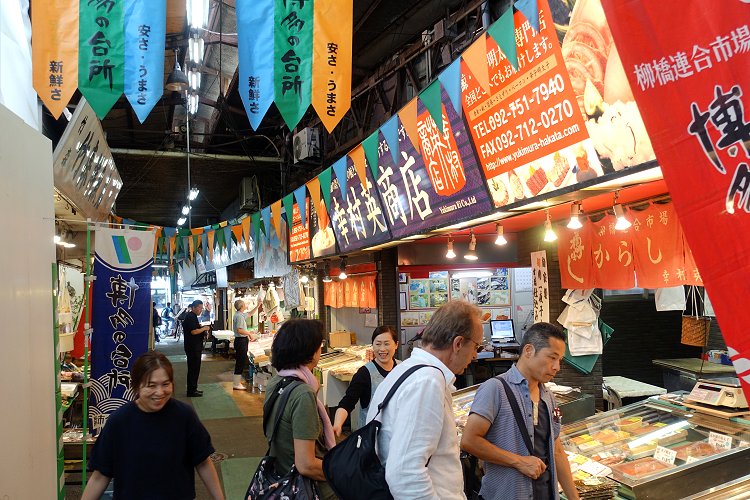 due course, we walked back to Hakata Station to join our booked food tour. There were only two more people on the tour - a couple from Canada - plus, of course, our guide. The tour began with something that I had never encountered before. Everyone who has ever visited Japan soon becomes familiar with having drinks machines every few yards along the street. But this was my first visit ever to a machine dispensing Dashi, a popular Japanese stock used as a basis for soups and other dishes. Next up was a market where the focus was on fish. At one point we walked past the window of a building where a Love FM radio programme was being hosted live. We got a wave from the presenter, and probably an on-air mention as well!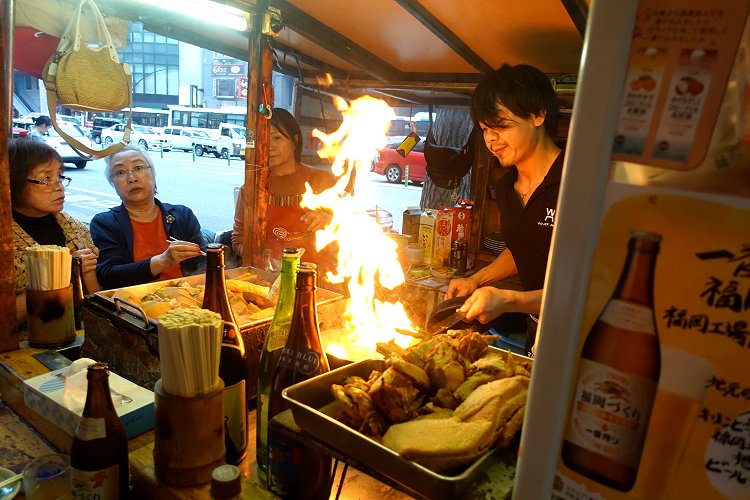 The next stop was an upscale department store, and this was followed by a fairly downmarket pub. The latter was smoky, but friendly enough - I think! The absolute highlight of the tour, however, was enjoying freshly cooked street food at a crowded, but very friendly pop-up stall. Once again, this was one of those unforgettable 'authentic travel experiences' that go beyond mere sightseeing.
Later, the positive experiences continued when we had cocktails at the hugely impressive Martini's bar at the Grand Hyatt. It was a lovely way to end another great day, despite a rather suspect apostrophe!
25 May 2018: Fukuoka Food Tour
×