Exploring Fukuoka
Following the pattern established at our two previous Kyushu destinations, it was now the turn of Fukuoka to receive the 'full day' treatment. After breakfast at Starbucks in Canal City, we were ready to set out by 9am. We caught a bus to the Gokoku Jinja Shrine, but on arrival, our attempts to visit the landmark led first to puzzlement and then disappointment. It was closed for the 1-day Onkei 2018 music festival. Twice on this trip so far, serendipity had placed us in the right place at the right time; on this occasion, our uncanny ability to turn up on the exact date of a particular event proved to be self-defeating.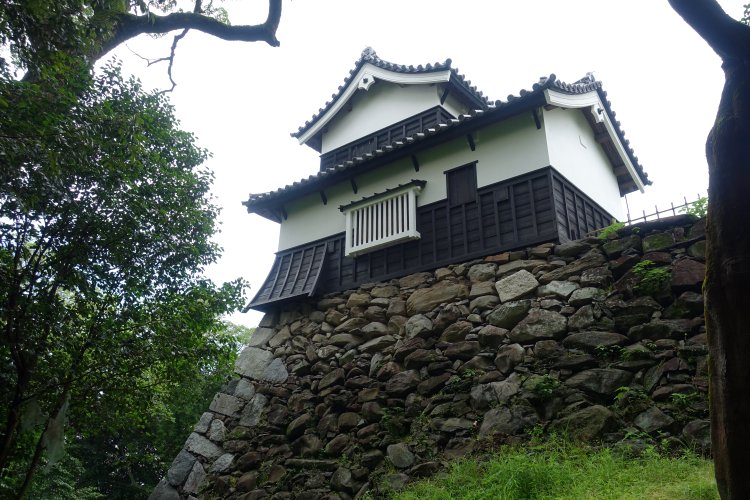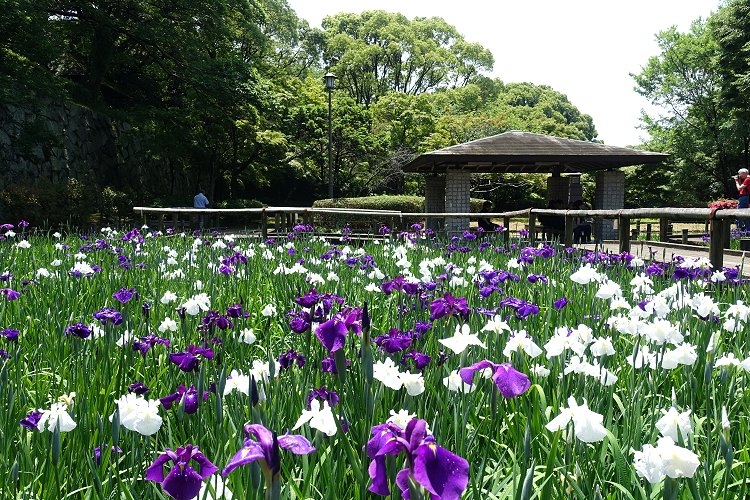 Undaunted by this setback, we walked the short distance to the next objective. Fukuoka Castle, also known as Maizuru Castle, dates from the first decade of the 17th century. Its remains are designated a national historic site. We had a good look around, particularly enjoying the views from the higher points of the structure and the beautiful wild flowers that were growing in parts of the moat. When we were done there, another short walk brought us to Ohori Park, an attractive feature built around a lake. More specifically, we were keen to see the park's celebrated Japanese garden, which turned out to be a popular location with professional photographers and their clients.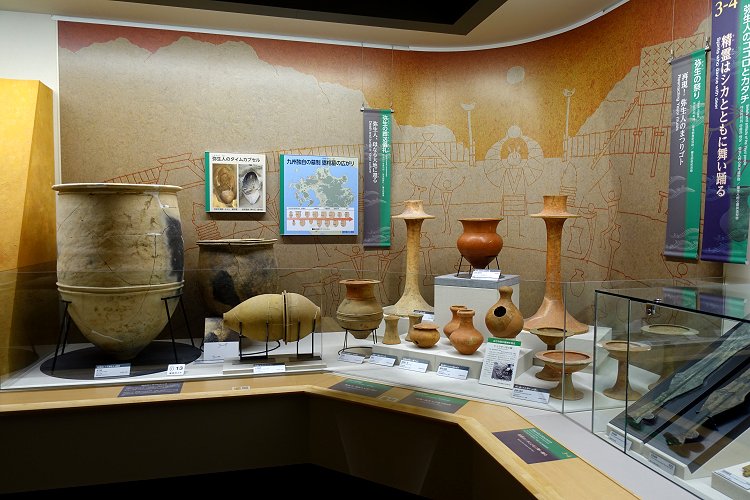 Next, we made a repositioning move with a 4-stop ride on the Kuko Line, alighting at Nishijin. From there, it was fairly easy to find our way on foot to both the Fukuoka City Museum and the Fukuoka Tower. Before visiting either, we found an unassuming place to have lunch, somewhere between the two attractions. It was dirt cheap, yet the food was surprisingly good. The museum was next on the agenda, and while very little of it was signed in English, we nevertheless felt that it gave a helpful overview of the city and its history. A minor niggle was that there was no apparent logic to what you were and were not allowed to photograph; it was a matter of keeping an eye on which symbols appeared next to each exhibit.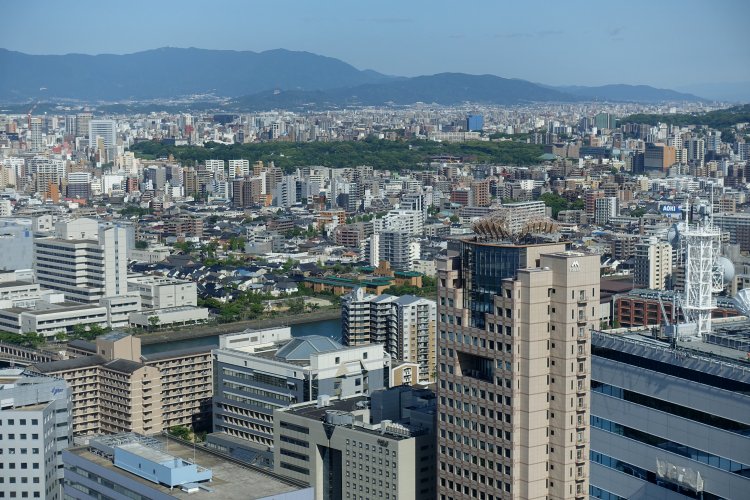 Our final sightseeing objective was Fukuoka Tower, where we visited the observation deck and were rewarded with some good views of both the local area and the wider city. We also briefly walked around the rather touristy-looking pier after returning to terra firma, but frankly, it could have been almost anywhere.
We returned to the Grand Hyatt using a direct bus, rather than a more complex journey by subway, and rewarded ourselves on completion of a successful day's sightseeing with a couple of rounds of gin- and sake-based cocktails in Bar Fizz, located in the hotel's lobby.
After a well deserved rest, we set out to begin our evening and were crestfallen to find that the wonderful Martini's bar had been taken over by a wedding party. This was a little irritating: why couldn't they set up a bar in their hired function suite, like everybody else? We therefore had to return to Bar Fizz, this time having nicely made, but remarkably tiny, 'Manhattan' cocktails.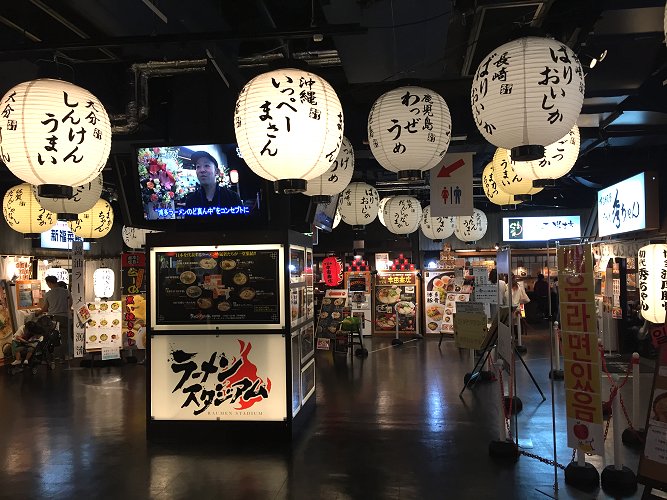 Tonight's dinner was something that Bruce had been really looking forward to, based on online investigations - a visit to Raumen Stadium, a collection of informal eateries in the Canal City mall. As my friend's food research is usually bang on the money, I was more than happy to go along with the recommendation. With the door staff of several places trying to entice us in, we took our time to pick the one that appealed the most. We had to feed money into a machine at the door and then place our orders. Sure enough, the experience did not in any way disappoint. We enjoyed some absolutely delicious Gyozo (also known as dumplings, or pot-stickers) and pork-based Ramen, washed down with Japanese beer. It made for a superb ending to yet another wonderful day of urban exploration in this fascinating country.