Onwards to Kyushu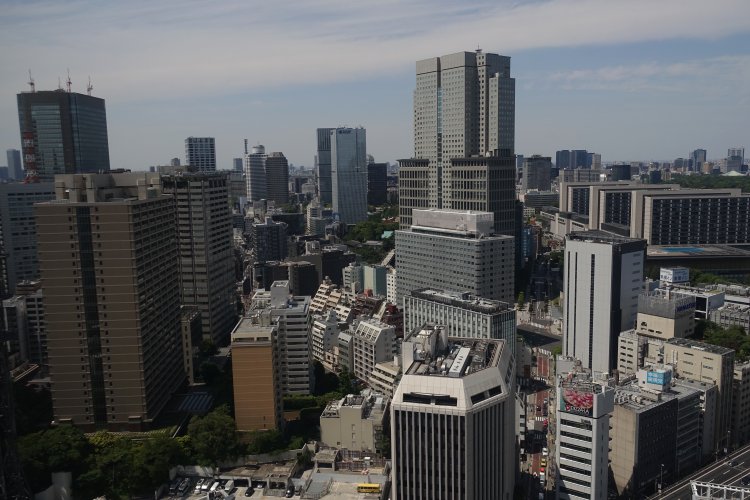 Today's plan went somewhat off the rails when I opened my eyes and realised that it was one minute before 10am! Bruce was still in bed too, and had himself only just woken up. We decided to throw on yesterday's clothes and go for breakfast in the lounge before it stopped, then come back to our room, shower and relax until time to leave for Kagoshima. The planned short visit to the State Guest House (Akasaka Palace) would be quietly abandoned.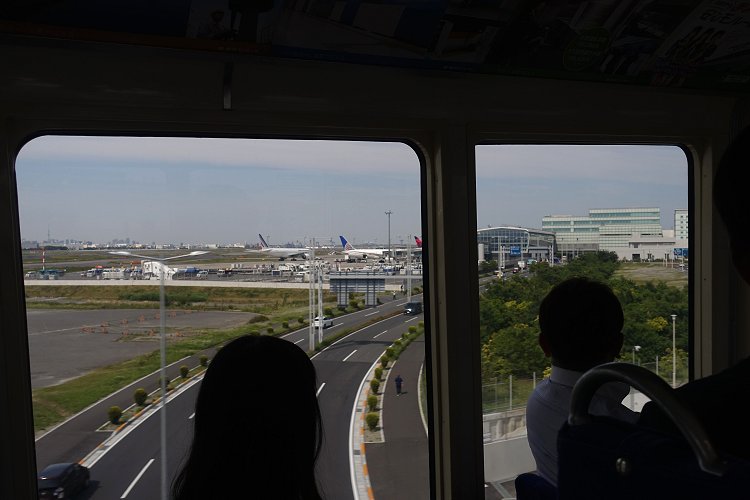 The breakfast experience at Club InterContinental was once again excellent. I had two poached eggs with a sausage and some hash browns. After taking my shower, I made good use of the remaining time in the room to catch up on trip notes. We chcecked out at 1330 as planned and took an Uber to Hamamatsucho Station, where we caught the highly unusual Tokyo Monorail to Haneda Airport (Domestic Terminal 1).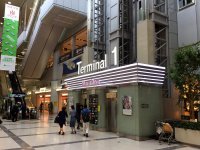 The check-in / bag-drop experience for our JAL flight to Kagoshima was plain sailing, and this was followed by an excellent private security channel for passengers entitled to lounge access. Although it didn't seem that long since our late breakfast, we indulged in a few light snacks in the lounge. Ground staff started the boarding process with a mere 20 minutes to go until departure time. The procedure was orderly in every way: nobody had exceeded their hand baggage allowance, and we were ready to go with five minutes to spare! We couldn't help noticing that the 767-300 had been refitted with a modern interior - not just the seats, but ceiling fittings, lights and overhead bins as well. And the cabin was spotless. To cap it all, our 15H/K bulkhead seats had excellent legroom.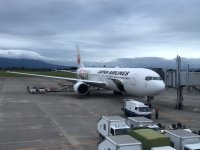 As the flight progressed and we found ourselves over Kyushu, I was intrigued to note the hilly countryside below, which was lush and heavily forested. After arriving on the island of Kyushu, we used the efficient coach transfer to Kagoshima-Chuo station. The JR Hotel, as a railway hotel, was directly connected to the station. Its public areas were impressive, while our room was a little on the plain side - not a surprising reaction, following hard on the heels of being pampered in Tokyo! We soon found a local bar in which to have a pre-dinner beer.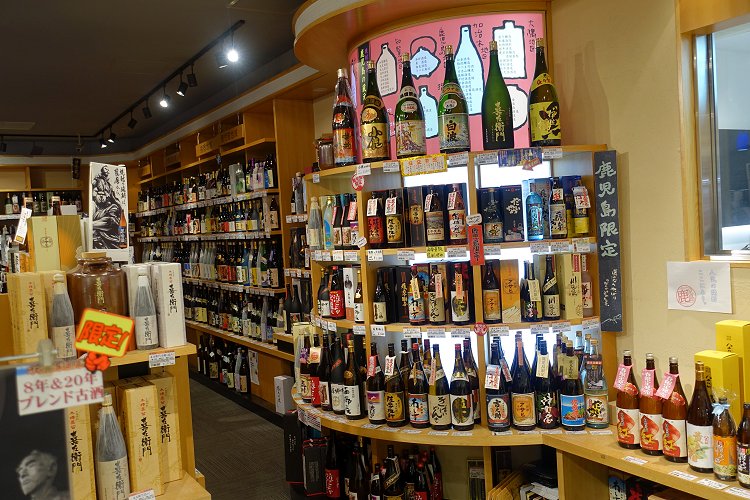 Just like in Kanazawa a few years previously, there was a hugely impressive mall attached to the railway station. We spent some time looking around this and eventually found an eatery offering Kagoshima Ramen, featuring roast pork and - unusually - cabbage. The food was excellent, and it turned out that the restaurant, which looked unassuming from the outisde, had been in business for 70 years.
I felt that our brief evening wanderings had given me a very promising introduction to this new destination.