Background
Bohemian adj. of or pertaining to Bohemia
Rhapsody n. (Music) a free-spirited composition not adhering to conventional forms
Taking the two words separately, the name was entirely appropriate for this latest adventure in the western half of the Czech Republic, traditionally called Bohemia. The team was a familiar one: myself and my good friend and globetrotting companion Bruce, now based in the UK. By staying within Europe and using train travel to get a more in-depth appreciation of the local area, we were making a break from previous formats for a trip of this length. Now throw in the fact that the two words together form the name of one of the most popular seventies hits of rock band Queen, which became one of the best-selling singles ever, and you'll see why we hoped that our very own Bohemian Rhapsody would also be a stunning success.
The ingredients were certainly there:
- a new country for Bruce - and for me, a chance to explore outside of Prague for the first time;
- historic towns and cities ranging from a grand old spa resort to the home of a real-life fairytale castle;
- an intriguing sub-theme of beer which (naturally) demanded further investigation;
- amazing value for money, such as a week's worth of first-class rail travel for GBP40 per person.
The only potential blackspot was the fact that we were planning a visit to Central Europe in the first week of March, with the consequent risk of adverse weather affecting the trip. Suffice it to say, I needn't have worried and as ever with off-season travel, the relative lack of tourist hordes made for a considerably enhanced overall experience.
The trip also marked, almost to the day, ten incredibly rewarding and enjoyable years of recording my travels on this website. In line with the somewhat different nature of this trip, I have also marked the anniversary by making a few tweaks to the established format in presenting this trip report. As my trusty crystal ball tells me that my future may contain more in the way of intra-European journeys, these changes may evolve into a new template for short-haul trips of a week or longer.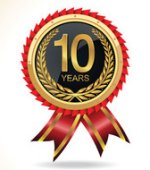 10 years of RTWMAN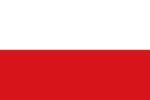 Use the black menu bar above or continue directly to Day 1