Day trip to Kandy
| | | |
| --- | --- | --- |
| As an early start was needed to allow us to catch the 0700 train from the nearby Colombo Fort Station, breakfast was out of the question. After a quick call at the next-door World Trade Center to use an ATM, we made for the station and I realised that it was the first time that I'd been out on public streets since arriving in the country. Everything was quiet at this early hour. | | |
Things got a little busier as we approached the station. We picked up our tickets from the office and soon found our Expo Rail car, which had been marshalled just behind the locomotive on the train that was just backing into Platform 2. We had booked onto a privately run car attached to an ordinary train, which offered air conditioning, comfortable seats, movies and refreshments - all of which represented unbelievable luxury compared to the conditions endured by the majority of locals. Expo Rail cost approximately ten times the normal fare, yet it was still a bargain by western standards. The car was busy, mainly with well-to-do local people who were as often as not known to the crew as repeat passengers. The train left exactly on time and it wasn't long before the breakfast trays appeared, consisting of a few assorted sandwiches, followed by tea or coffee. We had coffee, but it wasn't the greatest. I should have learned the lesson there and then, but didn't: when visiting one of the great homes of tea, do not ask for coffee!
They showed the recent version of Gulliver's Travels as the main video feature and it certainly helped pass the time. On arrival at Kandy, we realised that we had no idea how far it was to the central area. Bruce negotiated a dirt-cheap mini-van transfer and we soon found ourselves directly outside the Temple of the Tooth, an important Buddhist shrine said to contain a relic of the Buddha himself, in the form of a tooth. It is a place of pilgrimage for Sinhalese Sri Lankans.

ABOVE LEFT:

On arrival in Kandy, our locomotive was quickly detached from the train

ABOVE RIGHT:

Kandy Railway Station
Rather than plunge straight into the main attraction, we thought we'd take a few minutes to get a feel for the area, and started by having a short stroll along the lakeside. There was a bit of hassle from 'hangers-on', one of whom was particularly persistent. We ended up telling him that yes, he could be our guide, but only after we had completed our little walk.

ABOVE:

Walking along the lakeside in Kandy
When we were ready, we entered the temple complex through airport-style security; the temple had infamously been bombed during the troubles in Sri Lanka a few years back. Shortly thereafter, we had to hand over our shoes before being allowed to enter the inner sanctum. Our guide certainly seemed to know his stuff and on a purely practical level, he was extremely useful when it came to bypassing some lengthy queues! Not for the first time when visiting Asia, I was struck by the large school groups consisting of beautifully turned out pupils, who were well-behaved, smiling, polite and happy to be there. Over the course of our visit, several boys in their early teens approached me individually, smiled broadly and said "Good morning, Sir, and welcome to Sri Lanka" - or a minor variation thereof. They were extraordinarily polite and seemed genuinely friendly - and, I suppose, keen to show off their English. I struggled to imagine the situation in reverse, set in the UK, even on the easier basis of leaving the language element out of it.
On completion of the temple visit, we both felt uncomfortably warm, despite the temperature in Kandy being generally a few degrees lower than in Colombo. We sought refuge in the Queen's Hotel across the street, but failed to find any air-conditioned public area. Nevertheless, we sat in the lobby for a while in an attempt to cool down a bit. On walking a little further down the street, we found the hotel bar by a separate entrance and thought it looked quite inviting. A refreshing beer went down a treat. Interestingly there was a large group of businessmen having a whisky-based liquid lunch, in a style that went out of fashion in the UK decades ago. Clearly they were destined to have a productive afternoon - not!
LEFT:

A few images from the streets of Kandy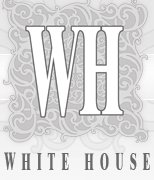 We then explored some neighbouring streets in an attempt to locate a suitable place to have lunch. Our efforts did not initially meet with success - until, that is, we found the White House restaurant. We had an enjoyable lunch in cooler conditions, with the added bonus of nice clean toilets! By the time lunch was over, we realised with some surprise that it was time to head back to the station to catch the return train to Colombo. The good news was that we were already half-way there, so completing the journey on foot was perfectly feasible. There was time to have a look around the station building and we marvelled at some of the classic posters and fittings, not to mention the quaintly worded signs bearing inscriptions such as Office of the Chief Station Manager.
It was a fairly uneventful journey back to Colombo Fort. I passed the time watching the main feature on this return leg: the 2011 comedy, Zookeeper. We arrived in the middle of the evening rush and slowly retraced the morning's footsteps back to the Hilton.
It was good to freshen up and have a change of clothes before enjoying the Executive Lounge's evening offerings. We initially thought we'd try the hotel's curry house for dinner, but were put off by the lack of an alternative to the buffet. We opted for Emperor's Wok instead and enjoyed a delicious Chinese dinner, cooked to order. Lying in bed afterwards, I was content that one of the big days of the trip had been a rip-roaring success.