In the Navy

The day began in a similar manner to the previous day, but that was where any attempt at comparison fizzled out. For today, I had booked a National rental car with the intention of visiting the compact little city of Annapolis, the state capital of Maryland, which lay some 35 miles away on the shore of Chesapeake Bay. I thought I was going to be very late for my 0900 pick-up, but as I was by now well aware, Reagan National Airport was only one stop on the metro and I knew exactly where I was going. I got there at 0910 and took possession of a Ford Focus sedan, which seemed perfectly adequate for the limited use that I would be making of it.
I found my way relatively easily to my destination - that is, if we turn a blind eye to an unplanned detour through downtown Alexandria shortly after leaving the airport!

On arrival, I quickly found a suitable parking garage and left the car there.
Introducing Annapolis
As I got myself orientated and made my way towards the first cluster of main sights, I quickly formed the impression that the historic area was going to be quite delightful. The network of quaint little streets largely radiated from Church Circle (with St Anne's Episcopal Church in the middle) and State Circle (with the Maryland State Capitol in the centre). How's that for a physical representation of the First Amendment principle of the separation of Church and State?! The Governor's House was located between the two.
Maryland State House
After wandering around the area and taking some photos in the bright morning sunshine, I went into the State House for a closer look around. I quickly learned that the building had been extended from its original design, and saw both the present-day and original versions of the House and Senate. Particularly interesting was the story of George Washington's resignation speech, which led to constitutional acceptance of the principle that civil authority (in the person of the President as Commander in Chief) is in charge of the military.
More of Annapolis
As I began to search around for a suitable lunch venue, my quest eventually took me in the direction of City Dock. Although this part of my wanderings was mainly motivated by the desire to eat, I used the opportunity to capture a few more views of this attractive small city.
US Naval Academy
Most of the afternoon was taken up with a visit to the US Naval Academy, informally known as 'the yard'. To be honest, I was more than a little surprised that this was even possible, and absolutely flabbergasted to find that, subject to a few restrictions, photography was also permitted. The Academy's stated mission is:
"To develop Midshipmen morally, mentally and physically and to imbue them with the highest ideals of duty, honor and loyalty in order to graduate leaders who are dedicated to a career of naval service and have potential for future development in mind and character to assume the highest responsibilities of command, citizenship and government."
Wow - that's quite an objective! The huge complex is laid out on the grounds of the former Fort Severn, next to the point where the river of the same name flows into Chesapeake Bay. I began with a walk along the waterfront to Triton Light and Santee Basin, before walking along paths and through numerous squares and courtyards surrounded by a dizzying array of imposing historic buildings. As I did so, the attentiveness and politeness of the students proved to be quite remarkable. If I so much as paused to consult the site map that I had been given on entering the complex, it would only be a matter of seconds before I heard: Excuse me, Sir, can I assist you with locating anything?
The absolute highlight was the huge, domed, interdenominational Chapel. As a private church, it was indeed technically a chapel, but it seemed to me that a building this large and ornate deserved a title commensurate with its grandeur.
When I had seen enough, I exited the Academy grounds via the Hanover Street / Maryland Avenue gate and made my way along College Street to the area where I had parked my rental car. I somehow managed to miss Interstate 495 on my way back to Reagan National and for a while thought that I was completely lost. Salvation came when I eventually caught sight of an overhead sign up ahead on which one of the options was a route to Alexandria. I followed the sign, stopped to refuel the car and made it back to DCA without further drama.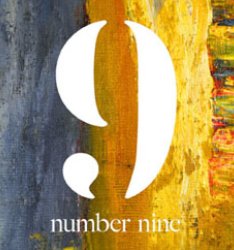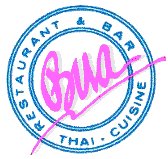 Final night out in Washington DC
For our last night in Washington DC, Bruce and I took the metro to Dupont Circle and enjoyed drinks and a Thai dinner in that fairly lively neighbourhood. We noted how odd it seemed that, as the American part of our adventure was rapidly drawing to a close, a lot of the food that we had eaten on this section of our journey had in fact been Asian.