Background
Having been an avid globetrotter for most of my adult life, it had been a source of nagging irritation to me for quite some time that I had never set foot in the world's largest country, nor for that matter in the most populous city lying wholly within the continent of Europe. The two failings were of course linked, because the country in question was Russia and the city its capital, Moscow. (Istanbul's 14-million population outstrips Moscow's 12 million, but the Turkish metropolis straddles Europe and Asia and a third of its inhabitants live on the Asian side.)
Chernobyl headline, 1986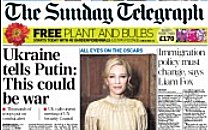 Fast-forward to 2014
The issue with my own travel history had initially been addressed as long ago as 1986, when I was to have visited Moscow as part of a wider tour of what was then the Soviet Union. In the event, that trip had been cancelled due to the nuclear disaster at Chernobyl, Ukraine. After taking nearly thirty years to get around once more to seeking to fill this gap in my experiences, and faced with almost daily updates of the unhappy situation in Ukraine during the first few months of 2014, I wondered whether my second planned visit might end up suffering a similar fate to the first. In the event, my concerns proved to be unduly pessimistic, and my decades-old twin objectives were finally achieved in May 2014.
Ever since BA transferred its London - Moscow route to its long-haul division in the spring of 2012, I had been aware of the opportunity created by this move in tandem with BA Executive Club's 'Reward Flight Saver' deal for redemption flights within Europe. I mentioned the idea to my friend and fellow-travel fanatic Bruce, although suspecting that he had probably visited Russia already. Wrong! - he replied that Russia had been on his list for years. From that moment, another plan was in the making.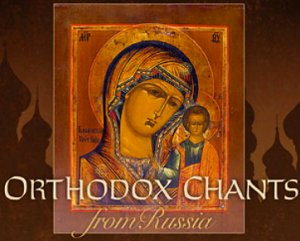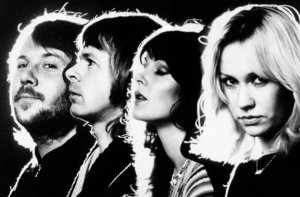 The idea of combining Moscow and St Petersburg with a visit to Stockholm came from Bruce, who was keen not just to chalk up another European capital, but also to fit in a visit to a new museum dedicated to a well-known 1970s Swedish pop sensation. As he pointed out, we would be spanning an entire alphabet of musical experience, from Znamenny (the traditional liturgical chant of the Russian Orthodox Church) to ABBA!
So without further ado, please join us on this three-city, Northern European tour.


Use the black menu bar above or continue directly to Day 1