Arrival in Tokyo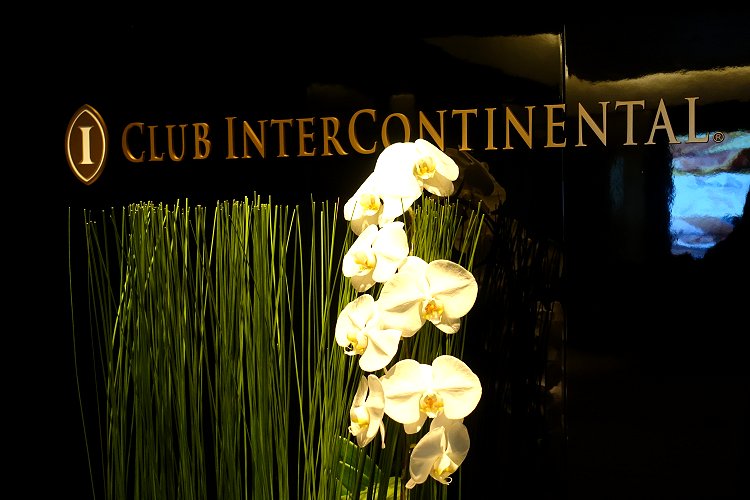 We exited the lift on arrival at the 35th floor of the ANA InterContinental Tokyo, took a few steps, and arrived at our first objective. Despite being a pair of frequent-traveller geeks, it's not often that an internal hotel feature ranks highly in the list of attractions at a destination. We had both, separately and together, stayed at many a luxury hotel, and enjoyed numerous examples of a top-quality hotel lounge. Located almost entirely in Asia, these had included at least one memorable case with tail-coated waiters. But Bruce had heard good things about this one, and we wanted to see it - and photograph it - at a reasonably quiet time of day.
As we entered the hallowed portals, we received multiple smiles and greetings from staff members, and were asked if we would like to take Afternoon Tea. We politely declined and set about taking a few photos, taking care not to be a nuisance. The place was huge, and we were already looking forward to coming back in the evening.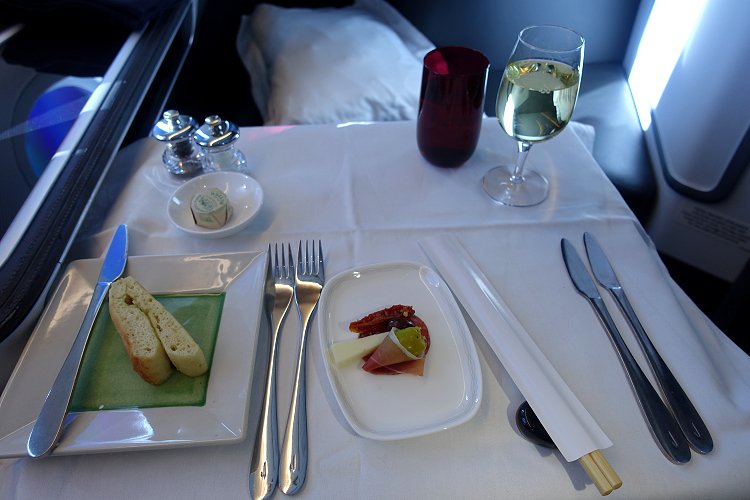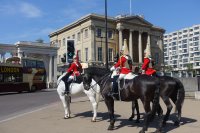 I had left home two days previously, at around 0745 on a fine, sunny, but quite fresh morning. Following a tram ride to Edinburgh Airport and a routine BA flight to Heathrow, I had checked in at the Premier Inn T4 and then set out to spend the rest of the day in Central London. Just like Edinburgh, the UK capital was sunny and clear, and unusually (but pleasantly) fresh. The following day, I had met up with Bruce in the Concorde Room at Heathrow Terminal 5, and we'd taken our first-class flight to Tokyo Narita, arriving late-morning on Saturday - today! A highly efficient coach transfer had then brought us to our present location, where we had settled into our unusual twin-bedded corner suite with absolute delight.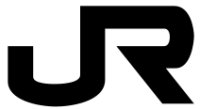 Having now seen both our excellent suite and the utterly exceptional executive lounge, the next order of business was to purchase the rail tickets that we would soon need for our trip through the island of Kyushu. Taking temporary leave of our fabulous new base, we walked to the nearby Tameike-Sannō metro station and rode the Ginza Line two stops to Shimbashi, a mainline Japan Rail station. Despite having a young trainee agent assisted by a supervisor, our transaction proceeded without a hitch, thanks largely to the fact that Bruce had taken the trouble to write down our precise requirements.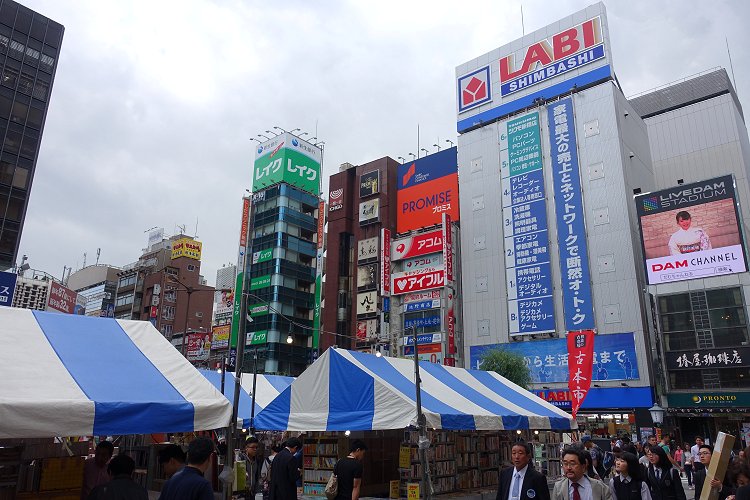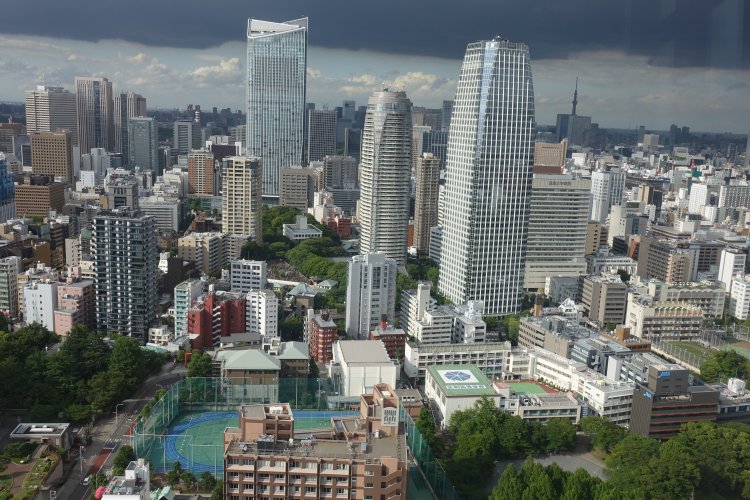 With the essential business out of the way, it was time for a bit of introductory sightseeing. We made the thirty-minute walk to the Tokyo Tower through a succession of local streets - a good opportunity to re-acclimatise to being in Japan. Opened in December 1958, the structure popularly known as Tokyo Tower - officially it's the Japan Radio Tower - serves the dual purposes of being a working communications tower and a tourist attraction. It is clearly inspired by the considerably older Eiffel Tower in Paris, and at a height of one third of a kilometre, is approximately 10% taller than the French structure. We decided to restrict our visit to the two-storey Main Deck; paying the supplement for the Top Deck seemed like a potentially poor decision in view of the increasingly heavy cloud cover. We were soon to find out that the dark, threatening skies, when combined with brief intervals of bright sunlight, were in fact responsible for some spectacular photos.
When we were done at the tower, we decided to walk all the way back through some relatively hilly areas, passing close to the US Embassy en route.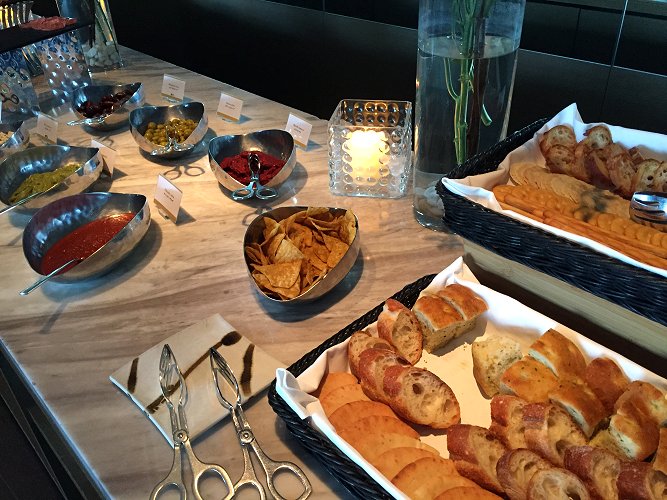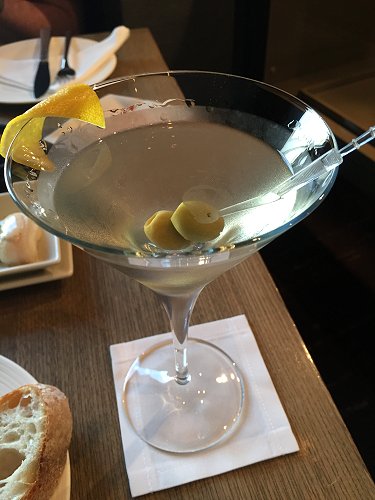 Our evening in the InterContinental's executive lounge was, quite simply, superb. The facility was busy, but easily able to cope. With a full bar service in operation, we had wonderfully well made Dry Martinis, accompanied by a never-ending selection of canapés from the well maintained buffet. The food was further supplemented by tapas to order, with 'western' and 'oriental' selections both available. This proved to be a fabulous evening, with no need at all to go for dinner afterwards.