Providence to Newport
Following breakfast at the Hilton, my dual objectives for the next couple of hours were to have another look around downtown Providence and to make a brief return to the East Side for the purpose of visiting the art museum attached to the Rhode Island School of Design.
ABOVE: Early-morning walk in downtown Providence
BELOW: East Side revisited, for the RISD Museum of Art
I checked out of the Hilton at 11am, feeling quietly pleased with what I had already accomplished, and set off towards Newport, Rhode Island. At 34 miles, this was another short drive, and I was beginning to realise that this feature was setting this week apart from any other road trip that I had ever done in the USA. I felt on several occasions that I had gone wrong during the journey, but in fact all was well until I reached the middle of Newport, where I had to pull over and seek directions from some friendly locals.
RIGHT:

Checking out the new neighbourhood prior to lunch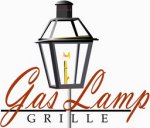 I soon arrived at my latest lodging, the Mill Street Inn, where I parked the car on-site. It was still too early in the day to be given access to my room, however, so instead I walked down to Thames Street. (My brief conversation with some local people had already alerted me to the fact that in this part of the world, the name is pronounced in strict accordance with how it's written.) I stopped for lunch at one of the first eateries that I encountered, the Gas Lamp Grille.
ABOVE:

A few more general impressions of Newport, Rhode Island
Although I knew that my main priority for the afternoon was going to be making a start on viewing some preserved examples of Newport's famous mansion houses, I was naturally keen to continue by first seeing a little more of the immediate neighbourhood. I therefore spent some time exploring Thames Street, the wharf area and Spring Street, before heading on foot for Bellevue Avenue.
Based on some brief Internet research prior to setting out on the trip, I had decided to begin by visiting The Breakers. With a name like that, it came as no surprise to find that this property enjoyed a seaside location next to Ochre Point. Work on the current house began in 1893 when Cornelius Vanderbilt II, president of the New York Central Railroad, commissioned a 70-room villa in the style of an Italian Renaissance palace. The house remained in the Vanderbilt family until 1972, when it was purchased by the Preservation Society of Newport County. The building has now been designated a US National Historic Landmark. My tour was of the self-guided variety, with commentary supplied via headphones.
LEFT:

Photos from my visit to The Breakers

RIGHT:

A c

ouple of

images of the

i

nterior from the preservation society's website (photography was prohibited inside)
I then walked to Château-sur-Mer, which I had passed on my way to The Breakers, and joined a more conventional guided tour. Constructed in 1852 as an Italian-style villa (despite its name) and famous for the lavish parties held there, Château-sur-Mer was considered the most palatial of the Newport villas until the Vanderbilt properties came along nearer the end of the 19th century. The house was purchased by the Preservation Society in 1969 and, like The Breakers, subsequently became a US National Historic Landmark.
ABOVE:

Photos from my visit to Château-sur-Mer

ABOVE:

Stock images of house interior
ABOVE:

Darkness falls as I return to base
Darkness was falling as I began what I thought would be a long trek back to base. As so often happens, however, the journey seemed much shorter on the return leg than on the outbound. Having previously parked there and made myself known, I now completed check-in formalities at the Mill Street Inn and settled myself into a most agreeable Townhouse Suite. Following a tip from the front desk staff, I had dinner at a nearby seafood restaurant called Benjamin's.