Head for the hills!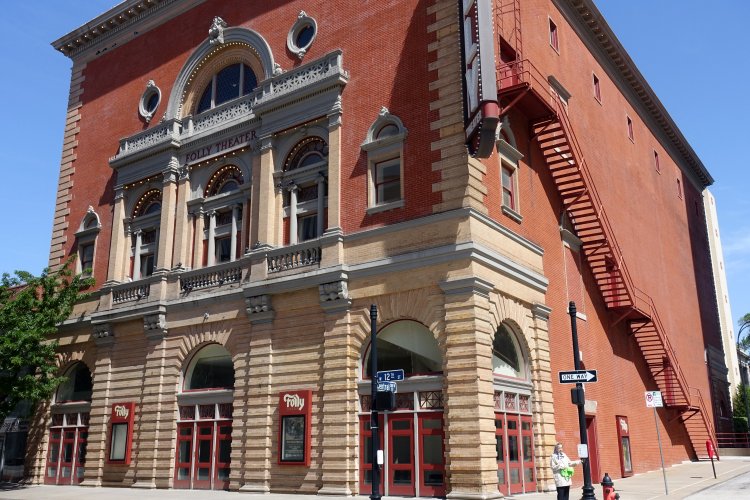 The sudden change in weather that took place towards the end of Tuesday afternoon persisted overnight, so that we woke up to a bright, sunny morning for leaving town. Our departure wouldn't take place for a few hours yet, so after breakfast at Einstein Bros. Bagels, we once again took a free tram to the River Market district. This time around, we were interested in the first word of the district's name, rather than the second; in other words, we wanted to have a look at the Missouri River itself. We managed to locate the pathway to the pedestrian bridge, only to find that it wasn't all that impressive. It can't have been bad, however, as I still felt glad that we had done it.
After another short tram ride to the Public Library, we walked all the way back to the hotel via the Power & Light District and Downtown - and in the pleasant weather conditions, that was definitely worth doing!
After checking out of the Westin, we took another Lyft to MCI Airport - the code originally stood for 'Mid-Continent International' - and in due course boarded an Embraer 175 for an uneventful United flight to Denver. On arrival, we made the transfer to downtown Denver by train. It was my first time to do so, and it somehow felt strange being on a mainline electric train in the USA! Denver's Union Station turned out to be yet another impressive old building to bear that name.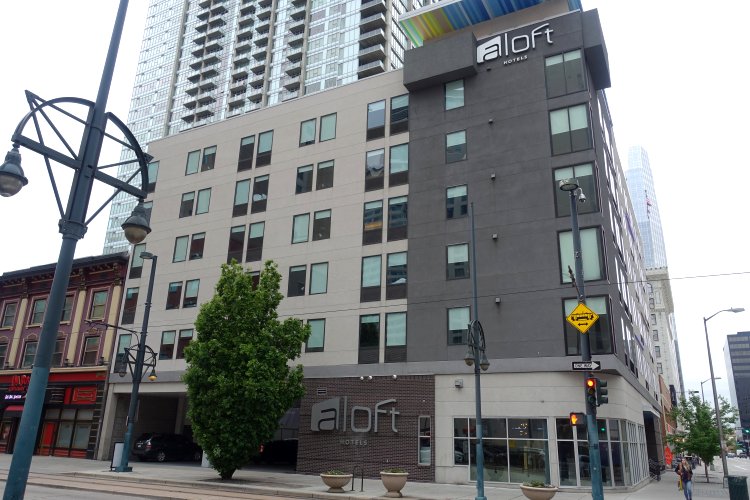 We walked to the Aloft hotel through reasonably chilly streets: yes, with the gain in both elevation and cloud cover, we had already lost the warm, sunny conditions prevailing in Kansas City for our final morning there. The Aloft was instantly reminiscent of a recent stay at the Moxy in Glasgow, although the general concept was perhaps not as well executed at the Denver property. Our room was reasonable enough internally, but surely had just about the worst possible view in the building.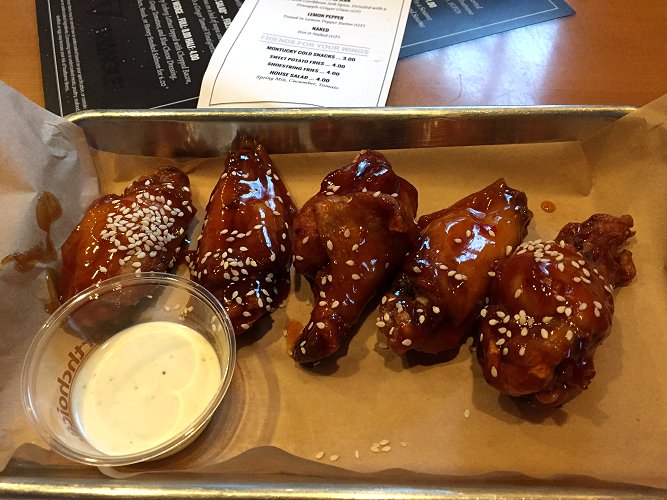 We had a couple of happy-hour drinks in the hotel bar before relocating to the Triangle Bar, an upscale LGBT-focused watering hole about half a mile from the hotel. We spent the rest of the evening drinking Margaritas, eating some excellent chicken wings and chatting with two friendly lesbians. I can't recall every topic of conversation, but educating me on the benefits of Vitamin E definitely happened!
22 May 2019: Kansas City to Denver
×