Arrival in the Windy (and unseasonably cold) City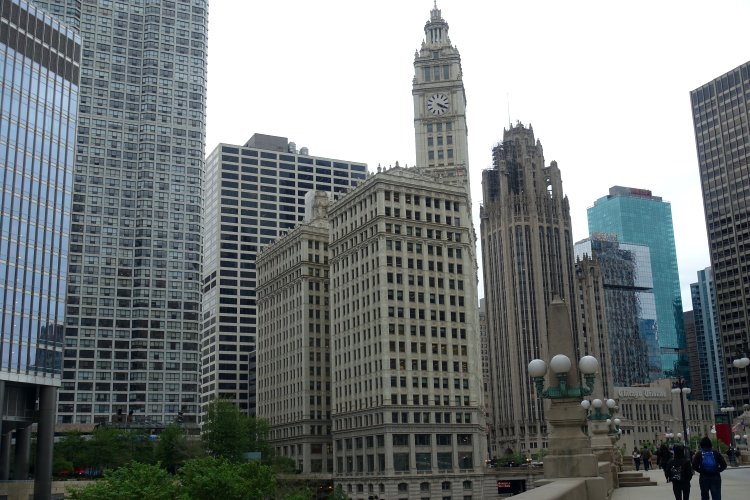 Dressed in the warmest and most windproof clothes that we had brought with us, Bruce and I braced ourselves, opened the door of the Westin Chicago River North, and tentatively stepped outside. Having just arrived within the last half-hour, we did of course know what to expect. Even so, it was shockingly cold for the month of May. Single-digit Celsius, exacerbated by a strong wind, was thoroughly uncomfortable, especially given that just three days earlier, my home city of Edinburgh had been the warmest place in the UK, at 24C. Even more remarkably, this was the forecast for Chicago within the next 24 hours!
My journey had begun the previous day with a routine BA flight to London Heathrow. There, I had briefly met up with Bruce before leaving him to do a day's work while I amused myself with a river cruise in central London.
Friday had already been a very long day, thanks to a six-hour time difference. All of this and more had been taken up on board a British Airways flight from London Heathrow to Chicago O'Hare. Flying in the airline's Club World cabin on the upper deck of an increasingly rare Boeing 747, and making use of an American Express 'companion voucher', this turned out to be not just a great-value use of airmiles, but also a most enjoyable experience, thanks to a good crew and BA's new Do&Co catering. Following arrival at ORD and successfully negotiating our way through immigration formalities, we had completed our journey with a ride on the 'L' train, and became fully aware of the dreadful weather during our short walk to the hotel.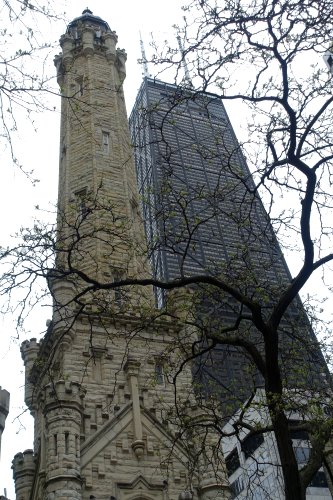 The purpose of our next venture outdoors was simply to reacquaint ourselves with a reasonably familiar destination, and to get some much needed exercise after sitting around for so long on our transatlantic crossing. We walked to the Wrigley Building, along a section of the Magnificent Mile and on part of the lake shore. The latter was just too cold for comfort, however, and we soon found ourselves back at base.
In the aftermath of our latest transatlantic crossing, we were working to the usual 'westbound game plan' and therefore aimed to stay awake until at least 9pm local time. To this end, we enjoyed cocktails at the hotel and then made the five-minute walk to a Chinese restaurant called LaMian. After a starter of soup dumplings with crab and pork, we both fell into line with the restaurant's name and had LaMian (pulled noodles) for main course. Mine was made with peanuts and brisket, and featured one of the spiciest broths I had ever tasted - not a bad antidote to the conditions outside!